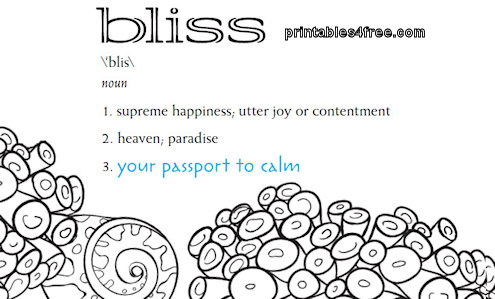 Bliss:
1. supreme happiness; utter joy or contentment
2. heaven; paradise
3. your passport to calm :)
Take a pleasant journey to a world of relaxation with "BLISS" Seashore Coloring Book: Your passport to Calm. This treasury features 6 ready-to-color images that will conjure up a tranquil day at the beach, from seashells, starfish and marine life.
The only thing better than coloring these illustrations would be to slip this book into your beach bag and take it with you to the seashore!
This book came from Dover Publications: