Country Scenes to Color
Idyllic vignettes in the tradition of Currier Ives' famous prints. Full-page drawings of familiar rural life - by Dot Barlowe.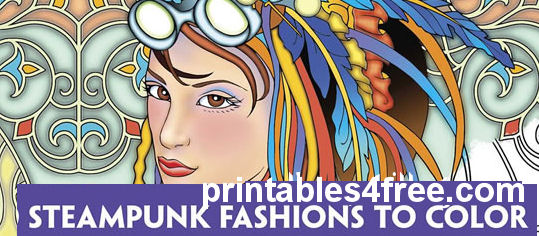 Steampunk Fashion Colouring Pages.
Images are based on fashions from Steampunk literature.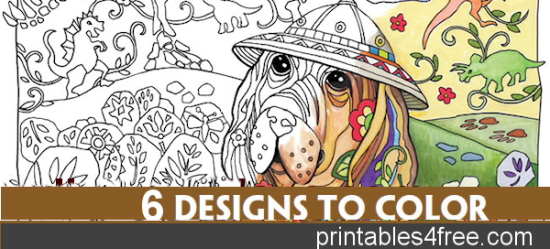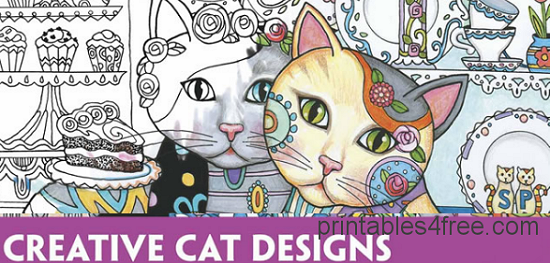 "If I only live nine lives, let me spend them all with you!
- Cat fanciers will be enchanted with this gallery of original designs by Majorie Sarnat - includes hearts, flowers and paisleys in various patterns. Detailed Cat Designs.